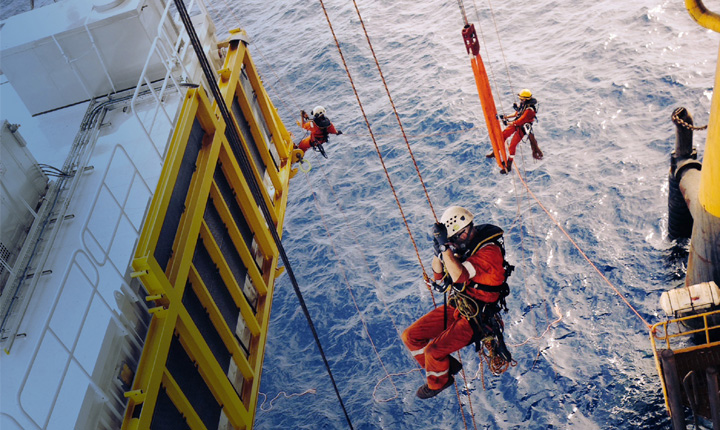 Rope Access Services
Rope Access Services
MSI provides rope access technicians for both offshore and onshore requirements. MSI rope access technicians stand out from most of our competitors in that many of our technicians are also specialized technicians such as Rope Access NDT Inspectors, Rope Access Safety engineers, Rope Access QA/QC Engineers, Rope Access Painters and Rope Access Dropped objects Inspectors.
This in turn enables us to support a diverse range of customer requirements from inspection activities, through to NDT inspections and Lifting/piping work-scopes, as well as the assembly and/or dismantling of structures. We maintain a rope access workforce of IRATA certified Levels I-II-III, with additional personnel taken during peak periods Due to the significant amount of work that we do on mobile drilling units our personnel understand and appreciate the need to get work-scopes completed on time and of course safely.
Our Rope Access Services are supported by our comprehensive Safety Management System that ensure every element of our operations is conducted in a controlled environment so as to afford our personnel, (and the client project), with the minimum of risk in the required work, and this is reflected in our safety record. The fact that we are also have our own in- house engineering and fabrication capability, as well as being an ISO 9001, ISO 14001, ISO 18001 & British Safety Council accredited company, provides you with the comfort and knowledge that we are not simply a labor supply outfit, but that we are heavily involved in a variety of construction related activities. Our experience and knowledge can, and is used to both understand and support your requirements.
In addition to Calibration Services MSI can perform with international standards and codes.