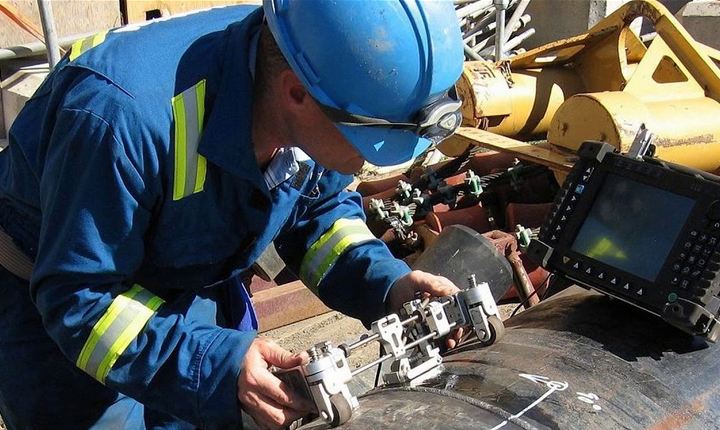 Inspection
Lifting Non-Destructive Testing (NDT) Inspection
NDT stands for Non-Destructive Testing. It refers to an array of inspection methods that allow inspectors to evaluate and collect data about a material, system, or component without permanently altering it. NDT may also be called: NDE (non-destructive examination or evaluation) NDI (non-destructive inspection)
Conventional and advanced non-destructive testing (NDT) are key tools in establishing the condition of structures including individual bolts, pins and welds. he service is particularly valuable for hull integrity, offshore platforms and drillships. Any parts requiring change-out can be replaced through non-intrusive work.
MSI has the capability to inspect all NDT types including:
Close visual inspection
Magnetic particle inspection (MPI)
Liquid penetrant inspection (LPI))
Ultrasonic inspection
Eddy current inspection
UTM
Close Visual Inspection
Magnetic Particle Testing
Load Testing
Bolt Testing
In addition to NDT Services MSI can perform load test Services compliant with international standards and codes.