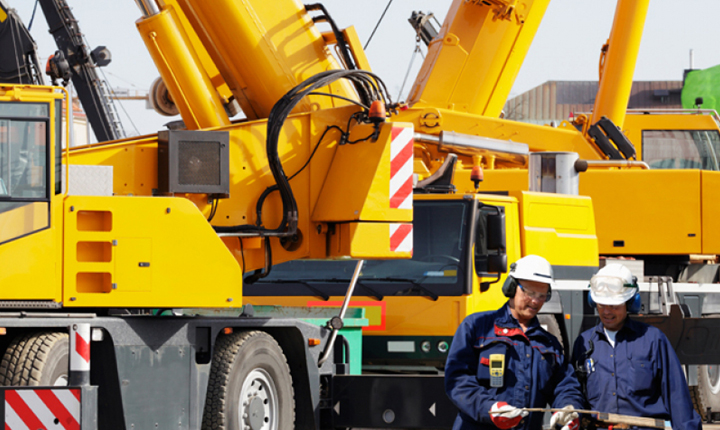 Inspection
Lifting Equipment Inspection
MSI offers a full range of services relating to the testing and inspection of all forms of lifting equipment and accessories. In addition, we train and certify personnel to the required local and international standards. Our teams are able to review a client's internal procedures, as well as supervise both heavy and technical lifts at locations across the globe. With over 10 years of experience both offshore and onshore, our teams offer unrivalled service with a focus on the health, safety and efficiency of your assets
Provide third-party inspection and certification services for lifting equipment. that certify compliance with state safety codes, ensure examination standards, Having your equipment and accessories inspected and certified by one of our qualified experts ensures that a client has the confidence in the equipment that forms an essential part of their everyday work. With this knowledge, our clients minimise equipment downtime and ensure the health and safety of their personnel and equipment.
In addition to Testing and Inspection of equipment, MSI conducts training and certification of personnel who operate Lifting Equipment as part of their everyday role. Our courses are designed to suit the needs of the individual and meet both local and international standards to ensure that your greatest asset (people) are fully trained and competent in the safe operation of all types of lifting equipment and machinery. Our team of senior experts are also able to review and certify your procedures for standard and heavy lifts, as well as supervise major technical lifts at locations across the globe.
MSI has the capability to inspect all fixed and loose lifting Equipment types including:
Safe and successful lifting operations depend, in large part, on the continued safety of the lifting equipment and accessories that are used. Failures in this kind of equipment can result in significant or even fatal injuries. Health and safety law therefore places a number of specific obligations on those providing, controlling and using lifting equipment to properly manage these risks.
In addition to the requirements for safe design and construction, all lifting equipment should also be checked and maintained as necessary to keep it safe for use, so:
users may need to undertake simple pre-use checks (eg on lifting chains and slings), or make checks on a daily basis (eg for lift trucks)
In some cases, inspections and checks should be made on a regular basis, often weekly, but this may be on a monthly or quarterly basis (eg the checks undertaken by an operator on their crane)
Baskets, containers, skips, gas racks and lifting frames
Employers should ensure that lifting equipment is thoroughly examined (normally once or twice a year but, in some cases, this may be more or less frequent)
In addition to Lifting Equipment Inspections MSI can perform load test inspections compliant with international standards and codes.